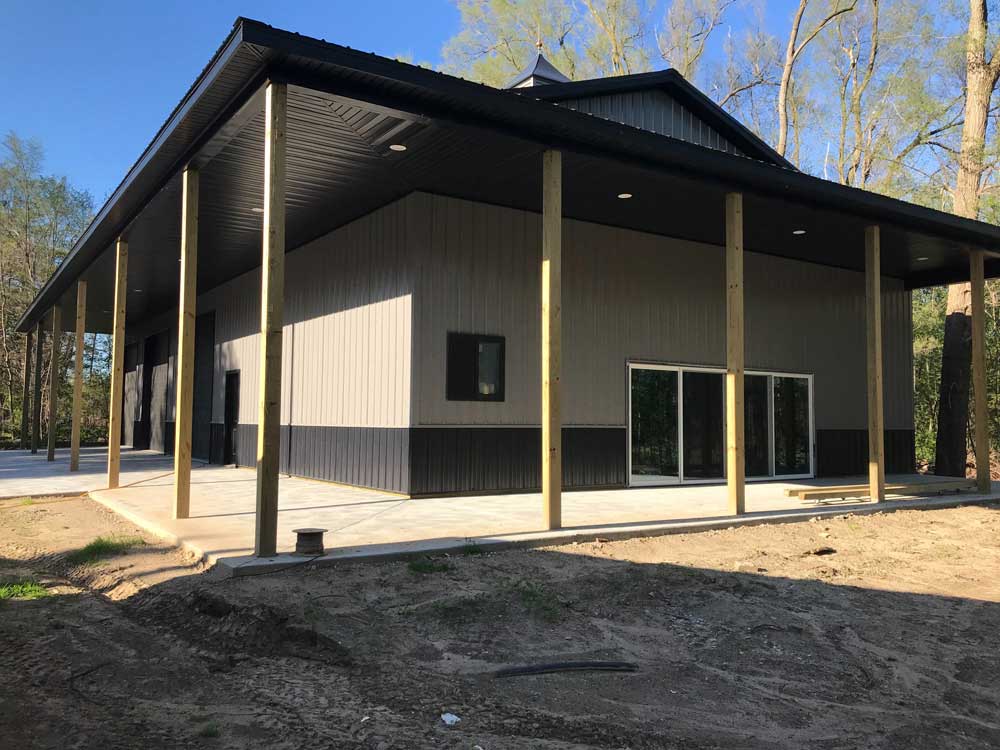 About Us
We can do it right, because we've been doing it in Clarkston and Waterford Township, MI for over 50 years! Much of our business is repeat business due to our quality and craftsmanship.
We'll do it right for you the first time, so you'll come back. We have many years of experience in building post-frame buildings. Weather permitting, we can put up 32×40 in 20 days. We use quality products and everything built is state-of-the-art structural craftsmanship. We have been given top ratings year after year by Michigan inspectors. CNO Pole Barns is the way to go! But don't just take our word for it, word of mouth is how we built our business – check out some testimonies from our previous clients!
We will help you plan and design a building to fit your needs and budget. Rely on us for pole barn plans, garage construction, crane rentals, horse barns, and more.
Testimonials
Cheryl Kemp   

January 17, 2020
I'm so happy we chose CNO to build our garage with attic storage. They did a fantastic job and we couldn't be more satisfied. Charlie and Nancy are so nice to work with. Please give them a call. You won't be sorry.
Travis S   


December 12, 2019
Very happy with my barn. Friendly crew, good materials, and really nice concrete work. Dealing with a local builder is a huge plus.
Matt Woodworth   


April 21, 2017
The nicest contractors around. Get the job done and do it right.
Quality
Not a barn kit company
Call us first we'll build you a barn that will last
Custom building to the highest specs
We don't leave the job until it's finished
Licensed & Insured for over 50 years
Contact Us
Weather permitting we can put up a 32×40 in a week. Listen to what people are saying the word is spreading…. CNO Pole Barns is the way to go! Word of mouth is how we built our business. We use quality products and everything building is structurally state of the art. Township City inspectors give us top ratings.