Do you find yourself endlessly searching for your tools or sports equipment? Does it seem as though there's never enough space in your garage for both your vehicles and your projects? Your garage should support your lifestyle; it shouldn't stand in your way. At CNO Pole Barns, we help Clarkston, MI homeowners just like you transform boring, disorganized, and impractical garages into the highly functional, great-looking work and storage spaces they've always dreamed of.
Professionals You Can Trust
The professionals at CNO Pole Barns believe you deserve the most for your garage construction investment. When you hire us while building a garage, you can expect meticulous workmanship and outstanding garage plans. We know that a solid reputation is key to our continued success, so we work hard to earn your trust and your loyalty.

Create a custom workspace. Get organized. Better protect your vehicles and equipment. If you can dream it, CNO Pole Barns can build it. Contact us in Clarkston, MI to request an estimate, and take the first step toward the garage makeover you've always wanted.
There are many things to take into consideration once you've decided to add a garage to your house. Do you go with an attached or a detached garage? Should you opt for an oversized garage to allow for extra storage, or stick to a more conventionally sized structure? The answer depends on your particular situation, and at CNO Pole Barns in Clarkston, MI we're happy to evaluate the best solution for you.
At Your Service
Our staff consists of trained garage construction professionals who are eager to work with you and cater to your garage plans. We pride ourselves on customer satisfaction and will go the extra mile to build a garage that will benefit you most. When building a garage, we base your needs off of several criteria, including:
The shape of your parking lot or driveway
The primary use of your new garage
The layout of your home or building
Your timing and budget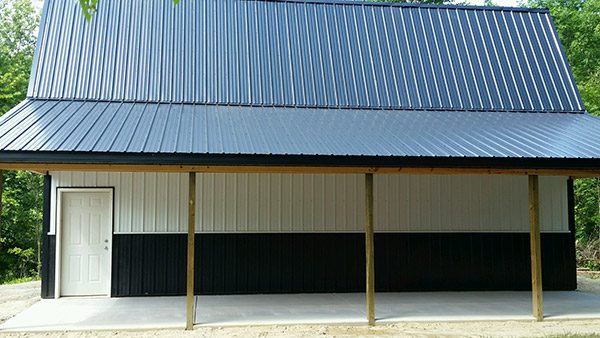 At CNO Pole Barns, we're here to help you navigate your options for new garage construction in Clarkston or Waterford Township, MI. Contact us today for more information or to schedule an estimate on garage construction, crane rentals, horse barns, and more.