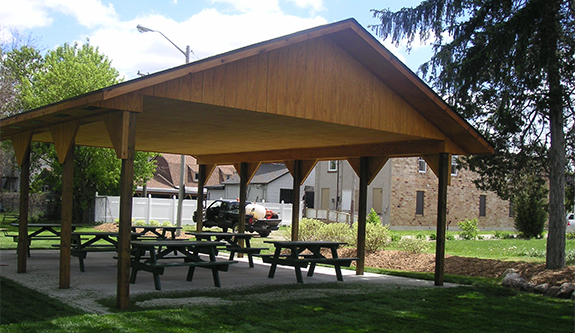 Custom Pole Buildings, Crane Services and More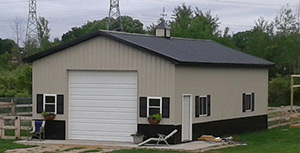 Since 1970, CNO Pole Barns has been providing residential and commercial clients in the Clarkston and Waterford Township, MI area with high-quality pole building design and construction services, cranes, and much more. Our team is committed to serving every client with care and attentiveness, and we pride ourselves on attracting repeat business from many of our longstanding customers. Here's a closer look at some of the services we can offer for your personal or commercial property:
Pole barn construction: Whether you need a safe and comfortable horse barn, a storage facility for farm equipment or a sturdy and reliable hay barn, we are your number one source for pole barn plans construction. These projects are complex, but our team has decades of experience and can work efficiently to make your pole barn plans a reality.
Garages: Are you interested in adding a garage, storage shed or other outbuilding to your property? CNO Pole Barns can provide a custom building that meets your specific needs and complements the rest of your property. Contact our team today to discuss your garage construction ideas in Clarkston, MI & the Greater Michigan Area!
Custom designs: When you're in the market for a structure that truly meets your needs, you're not likely to find it from a business that works with building kits or from a single building plan. At CNO Pole Barns, we offer custom designs for every project we take on in order to ensure the end result is exactly what the customer requires.
Crane services: In addition to our pole building design and construction services, we are pleased to be able to offer crane rentals for a variety of projects. No matter the nature of the project you're planning, we have the equipment you need, and all rentals come with the services of a certified crane operator for your protection and peace of mind.
In addition to providing these valuable services to our clients, the team at CNO Pole Barns is proud to have a strong reputation for providing outstanding service in every aspect of our work, as indicated by our A+ rating from the Better Business Bureau.
Next time you need to speak with an expert about crane or pole barn plans in Clarkston, MI & the Greater Michigan Area, we hope you'll make CNO Pole Barns the first place you call. To learn more or schedule a consultation or crane, please contact us. We look forward to serving you!